3 YEARS COURSE
EQF DEGREE
- Fashion is the ability to convey a message, both with apparels or accessories but also with images and communication.
- A Fashion Designer is not only the one who works in the design of the fashion line but also the one who works to promote it.
Moreover, the figure of the Fashion Designer is today more than ever  fundamental for the advertising and entertainment world, even in the digital environment, in the interpretation of the storytelling and creating clothes and costumes that are functional to the message.
Following these principles the Course aims to bring out the artistic, human, creative side: in poche parole lo stile di ciascun studente  SEE MORE
The Mid Courses are designed for those who want to keep up-to-date and deepen particular themes in the field of Creativity and Humanities.
The Flash Courses are intended for those who in a few hours want to test themselves on specific topics concerning the three-year courses or learn about REinART Didactics 
EDUCATIONAL INSTITUTION OF REGIONE MARCHE
Act 1201, 28.10.2021
- Traditional academic system is now notional, obsolete, unable to experiment and get involved, disconnected from the real world that does not guarantee a "real value" to their qualifications to be truly "capable of doing" in the world of work and to be "entrepreneurs of themselves".
And then there is the Vision of a New Society. A different future in which the creatives, the artists instead propose different interpretations.
The Accademia REinART is precisely the place where those who want to get involved, those who have decided to break the mold,those who have an anti academic spirit can find their space and are accompanied on this journey by established professionals.

Fabio Regina
Founder & academy DIRECTOR

Liliana Ursu Pugnetti
INTERNATIONAL MANAGER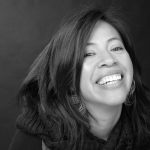 Claudia Cuellar
CEO & fashion designer